Open Educational Resources (OER)
Item request has been placed!
×
Item request cannot be made.
×
Processing Request
Definition of OER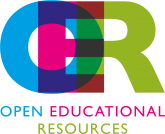 Open Educational Resources (OER) are teaching, learning and research materials in any medium – digital or otherwise – that reside in the public domain or have been released under an open license that permits no-cost access, use, adaptation and redistribution by others with no or limited restrictions. 
From https://en.unesco.org/themes/building-knowledge-societies/oer
OER and eBook Resources
OER Resources
LibreTexts (University of California, Davis)
The LibreTexts mission is to unite students, faculty and scholars in a cooperative effort to develop an easy-to-use online platform for the construction, customization, and dissemination of open educational resources (OER) to reduce the burdens of unreasonable textbook costs to our students and society. The LibreText Project, a leading, non-commercial open textbook organization initiated at the University of California, Davis, announced

Open Textbook Library (University of Minnesota)
This is a comprehensive resource for openly licensed academic textbooks. All textbooks are free, and most are peer reviewed.

OpenStax (Rice University)
Publishes "high-quality, peer-reviewed, openly licensed college textbooks that are absolutely free online and low cost in print. OpenStax textbook projects are developed and peer-reviewed by educators to ensure they are readable and accurate, meet the scope and sequence requirements of each course, are supported by instructor ancillaries, and are available with the latest technology-based learning tools."

California Open Online Library for Education (COOL4Ed) 
"Cool 4 Ed is a collaboration between the three State of California Higher Education Systems that provide you easy access to quality free and open e-textbooks, journals, and course materials that faculty and students can use for teaching and learning."

BC Campus Open Textbook Collection
This library of open textbooks and other OER is funded by the British Columbia Ministry of Advanced Education and the Hewlett Foundation.

Open SUNY Textbooks
Open SUNY Textbooks is an open access textbook publishing initiative established by State University of New York libraries. Publishes high-quality, peer-reviewed textbooks for use in higher education.

MERLOT A project of the California State University System, MERLOT provides access to curated online learning and support materials and content creation tools, led by an international community of educators, learners and researchers.
OER Commons
OER Commons is a public digital library of open educational resources.
Related Resources – eBooks

National Academies Press
More than 9,900 free ebooks available to download as PDFs.

Digital Public Library of America
The DPLA is an all-digital library that allows anyone to browse and directly download any of the more than 6,300 ebook titles available on DPLA's Open Bookshelf. Choose from classic novels, children's books, textbooks and non-English titles.

Internet Archive
Internet Archive is a non-profit library of millions of free books, movies, software, music, websites, and more.

Directory of Open Access Books
"The primary aim of DOAB is to increase discoverability of Open Access books.  The directory is open to all publishers who publish academic, peer reviewed books in Open Access and should contain as many books as possible, provided that these publications are in Open Access and meet academic standards."
Albion College Library Ebook databases

ACLS Humanities Ebooks

EBSCO eBook Collection (Works in Michigan Only--Uses Geolocation)

ProQuest eBook Central

 
Mason OER Metafinder (MOM)
Click here to access MOM, a real-time federated search for OER content across 21 resources.