Support the Library—Become a Friend!
Item request has been placed!
×
Item request cannot be made.
×
Processing Request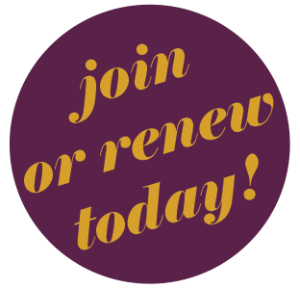 Each year we invite current, past, and potential members of the Friends of the Albion College Library to support us through membership in the Friends group. The role of the Friends has traditionally been to support programs, services, and collection development beyond the limits of our operating budget. The generosity of our Friends has provided valuable supplemental educational resources. We greatly appreciate gifts or endowment contributions to help us maintain our collections. With the help of the Friends of the Library, we strive to fulfill our responsibility both to provide the information resources needed by our patrons and also to preserve important documents and artifacts of Albion College's history.
The Friends group provides a means for members to share their interest in books and learning, while participating in the growth of the library by promoting and sponsoring programs and events, such as the Library's annual Poetry Fest and the Elkin Isaac Student Research Symposium. The Friends also join with the Albion College Student Senate every semester to co-sponsor snack breaks for students during final exams when the Library is open 24 hours.
In the past, the Friends have provided financial support for special resources and projects that were outside the scope of our regular operating budget. We are asking for your support so that we can continue to maintain high quality collections and services. If you are already a member of the Friends of the Albion College Library, we thank you for your support and urge you to renew your membership. If you are not a member, we cordially invite you to join. Thank you!
Annual Membership Fees
Individual______________$50
Family_________________$75
Your Friends of the Albion College Library membership fee and/or donation in any amount supports the valuable work of the Library—the heart of intellectual life at Albion College.
Annual Update
During 2018, Library staff completed a year-long project of replacing our old online system with a new system called Ex Libris' Alma. This system provides enhanced search capabilities and allows us to streamline many behind-the-scenes operations. We formed a consortium with a number of academic libraries (including Hope College, Kalamazoo College, Oakland University and others) to purchase Ex Libris jointly, resulting in significant cost savings. Funding from the Friends group was instrumental in defraying some of the costs of sending two Library staff members to Ex Libris training.
During the summer of 2018, the main floor of the Mudd Building was extensively renovated. New furniture, carpet and paint have transformed the area into a space that is very popular and heavily used by students. We invite you to stop by and check out our new look!