New Interlibrary Loan System Implemented!
Item request has been placed!
×
Item request cannot be made.
×
Processing Request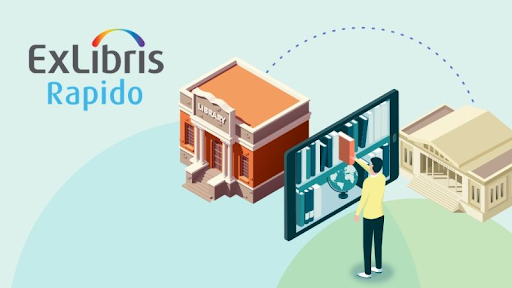 The Library recently implemented a new interlibrary loan system, Rapido.  This next-generation system allows for the efficient exchange of resources from throughout the world. With over 500 member libraries, Rapido has an impressive fulfillment rate of 95% and an average turnaround time of 11.2 hours for electronic articles and book chapter requests!!! Additionally, physical resources not available via MeLCat may be available through Rapido.
About Rapido:
Rapido is a discovery-to-delivery library resource sharing platform focused on user satisfaction.
Rapido provides a central location where users can find the materials they need with a frictionless experience for getting those materials quickly.

For step-by-step instructions on using our interlibrary loan services and frequently asked questions, click here.
Please note:  we will discontinue ILLiad at this time.  Any outstanding transactions will remain unaffected.  MeLCat services will continue to be available, along with Rapido, into the future.
If you have any questions, please email ill@albion.edu.