Item request has been placed!
×
Item request cannot be made.
×
Processing Request
What are the Library's hours during the academic year?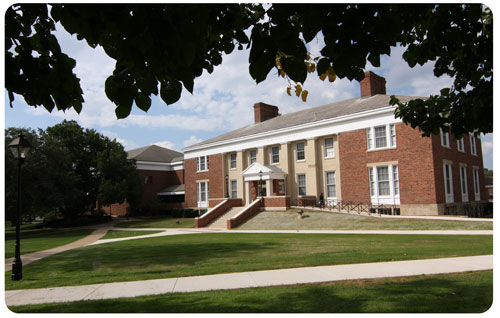 Albion College Library Hours
Sunday:  2pm - 11pm
Monday - Thursday:  8am - 11pm
Friday:  8am - 8pm
Saturday:  12pm (noon) - 6pm
What changes have been made to the Library buildings?
Seeley G. Mudd Learning Center
The main floor of Mudd is currently under renovation and will soon be home to the newly formed Client Services team and the Q&A desk.  Additionally, Instructional Technology will be relocated to the main floor of Mudd.  We are excited to share, space, skills, and resources in order to provide better customer service to students, staff, and faculty.
What is Client Services?  
Client Services is the merger of IT Help Desk and the Library's Circulation/Information desk.  The Client Services team will consist of 5 full-time staff members:  The client services librarian (this position will coordinate Client Services under the supervision of the chief deputy information officer and the director of the library), 3 client services specialists, and a client services technician.  The Client Services team will be assisted by student employees at the Q&A desk.
What is the Q&A Desk?
The Q&A desk will serve as the primary service point near the entrance of the Seeley G. Mudd Learning Center.  This desk will be staffed by student employees.  Exemplary customer service will be a priority.  The Q&A desk will provide tier one customer support to clients, including but not limited to:  circulation of Library materials and technology troubleshooting.
Mudd 210 (Library Classroom)
The Library classroom will become a computer lab.  When not reserved for a class, a Library or Instructional Technology instruction session, or other event, the computer lab will be open to the public.  There will be printers located across from Mudd 210 in the hallway.
Stockwell Memorial Library
The main floor of Stockwell Memorial Library is home to the Cutler Center for Student Success, the Library Interlibrary Loan Office, and Read Between the Grinds Cafe.  Upstairs you will find Cutler offices, student study space, the TRIO lounge, and peer tutoring.  Head downstairs for student study space, the United Methodist Church Western Conference of Michigan Archives, and Stockwell 110.
Tiers
The tiers hold much of the Library's collection and offer secluded study spaces. 
Tiers 1&2:  Ps (literature)
Tier 3:  Ms and Ns (music, art, DVDs and CDs)
Tier 4:  Bound journals
Tier 5:  TRIO lounge
Tier 6:  Bound journals
What safety guidelines do I need to follow in the Library?
Masks
You must wear a mask to enter the Library.  Masks must be worn at all times, except when seated at a table and actively eating or drinking.
Personal Hygiene
Hand sanitizer dispensers and cleaning supply kits are located throughout the buildings.  If you need cleaning supplies, kits are located at the circulation desk.  The restrooms are open throughout the buildings.
How do I access Library resources remotely?
All of the Library's subscription online resources are available to Albion College faculty, staff, and students from off-campus.  When accessing resources from off-campus, you will be prompted to authenticate with your Albion College network username and password*:
Once you have authenticated, all resources will be available to you throughout your session in the browser.  
It is possible the page may time out due to high traffic.  If so, try clicking the login button again or refreshing. 
*If you do not know your Albion College network password, you can reset it following the instructions here:  http://myapps.microsoft.com/ (enter your email address, i.e., abc12@albion.edu, and follow the on-screen instructions). If you are having trouble resetting your password, contact the IT help desk at 517-629-0479 or helpdesk@albion.edu. 
Finding Articles and Databases
For access to Library eResources, use LibrarySearch or consult the Databases A-Z list. 
For more details, consult the Library Research 101 guide.
If you have questions about accessing online Library resources, please email library@albion.edu and we will respond as soon as possible.