Item request has been placed!
×
Item request cannot be made.
×
Processing Request
What are the Library hours for Spring 2021?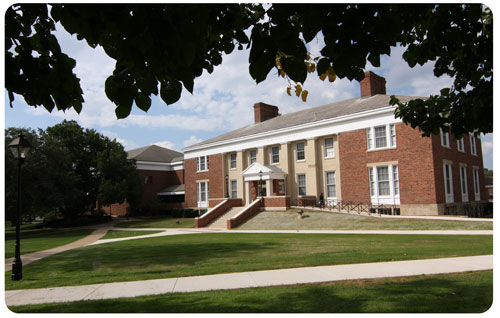 Albion College Library Hours Spring 2021
Sunday:  2pm - 11pm
Monday - Thursday:  8am - 11pm
Friday:  8am - 8pm
Saturday:  10am - 6pm
What changes have been made to the Library buildings?
Library Entrance
The main Library entrance has moved to the Seeley G. Mudd Learning Center.  The Library can also be accessed via the Stockwell Memorial Library entrance to the Cutler Center for Student Success.  Entry to both doors will be restricted to Albion College students, faculty, and staff using their Albion College ID.
Circulation Desk
The circulation desk has been permanently relocated to the main floor of the Mudd building.  There is an exterior drop box for the return of Library materials at the Mudd entrance.
Public Computers and Printers
Public computers and printers are located on the main floor of the Mudd building.
Furniture
Furniture has been properly spaced for physical distancing throughout the Library.  Please do not relocate furniture.
Room Occupancy
You may be asked to move if a room exceeds capacity.
Wendell B. Will Room
The Wendell B. Will Room will be closed for the 2020-2021 academic year.
What safety guidelines do I need to follow in the Library?
Masks
You must wear a mask to enter the Library.  Masks must be worn at all times, except when seated at a table and actively eating or drinking.
Dining
In accordance with campus policy, dining is currently not allowed in the Library.  Masks must be worn at all times.
Physically Distancing
Please maintain physical distancing at all times.
Personal Hygiene
Hand sanitizer dispensers and cleaning supply kits are located throughout the buildings.  If you need cleaning supplies, kits are located at the circulation desk.  The restrooms are open throughout the buildings.
What changes have been made to Library services?
Course Reserves and Chromebooks
For the safety of our community, the Library will not circulate physical course reserves or Chromebooks for the duration of the pandemic. In order to mitigate risk, any circulated materials must be quarantined between transactions, making short-term checkouts impossible.  Links to electronic course materials have been placed on Moodle whenever possible.  The Chromebooks have been relocated to IT for long-term checkout.
Quarantining of Library Materials
Library materials must be quarantined for 72 hours after each use.  Please do not reshelve materials when browsing the stacks.  Place them on one of the conveniently located shelving carts, so they may be properly quarantined.
Library Instruction 
Librarians will provide virtual and in-person instruction.  We are also happy to develop tutorial videos and research guides tailored to your needs.
Research Assistance
Librarians will staff the Ask a Librarian virtual chat Monday through Friday 10am - 5pm.  You can also email library@albion.edu to ask questions or schedule an in-person or virtual consultation.  Additionally, we can be reached by phone at 517-629-0382 Monday through Friday 8am - 5pm.
How do I access Library resources remotely?
All of the Library's subscription online resources are available to Albion College faculty, staff, and students from off-campus.  When accessing resources from off-campus, you will be prompted to authenticate with your Albion College network username and password*:
Once you have authenticated, all resources will be available to you throughout your session in the browser.  
It is possible the page may time out due to high traffic.  If so, try clicking the login button again or refreshing. 
*If you do not know your Albion College network password, you can reset it following the instructions here:  http://myapps.microsoft.com/ (enter your email address, i.e., abc12@albion.edu, and follow the on-screen instructions). If you are having trouble resetting your password, contact the IT help desk at 517-629-0479 or helpdesk@albion.edu. 
Finding Articles and Databases
For access to Library eResources, use LibrarySearch or consult the Databases A-Z list. 
For more details, consult the Library Research 101 guide.
If you have questions about accessing online Library resources, please email library@albion.edu and we will respond as soon as possible.
Are interlibrary loan services available?
Interlibrary loan services are currently available!

MeLCat borrowing is currently available for requesting books, CDs, and DVDs from libraries throughout Michigan.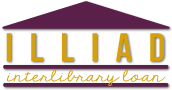 ILLiad is up and running for requesting articles, books, and media from libraries throughout the world.